What is enrichment?
Enrichment is defined as 'Something you add to your dog's environment that they choose to interact with and that has a positive impact on their psychological and/or physical well being.'
Although this sounds daunting, it's just about adding some mental stimulation for your dog and having lots of fun along the way! Giving your dog's brain a workout is just as important as providing them with physical exercise, and the benefits can be huge. 
Is my dog bored? 
When our dogs are bored, they can start to do all sorts of things we'd rather they didn't from excessive barking & whining, destructive behaviour, attention seeking, escaping, and being hyperactive to being quiet and withdrawn, or even showing signs of depression. 
Adding some really simple boredom busting activities to your dog's day can be a great way to help with these problems and so many more, creating a calm, happy and content dog!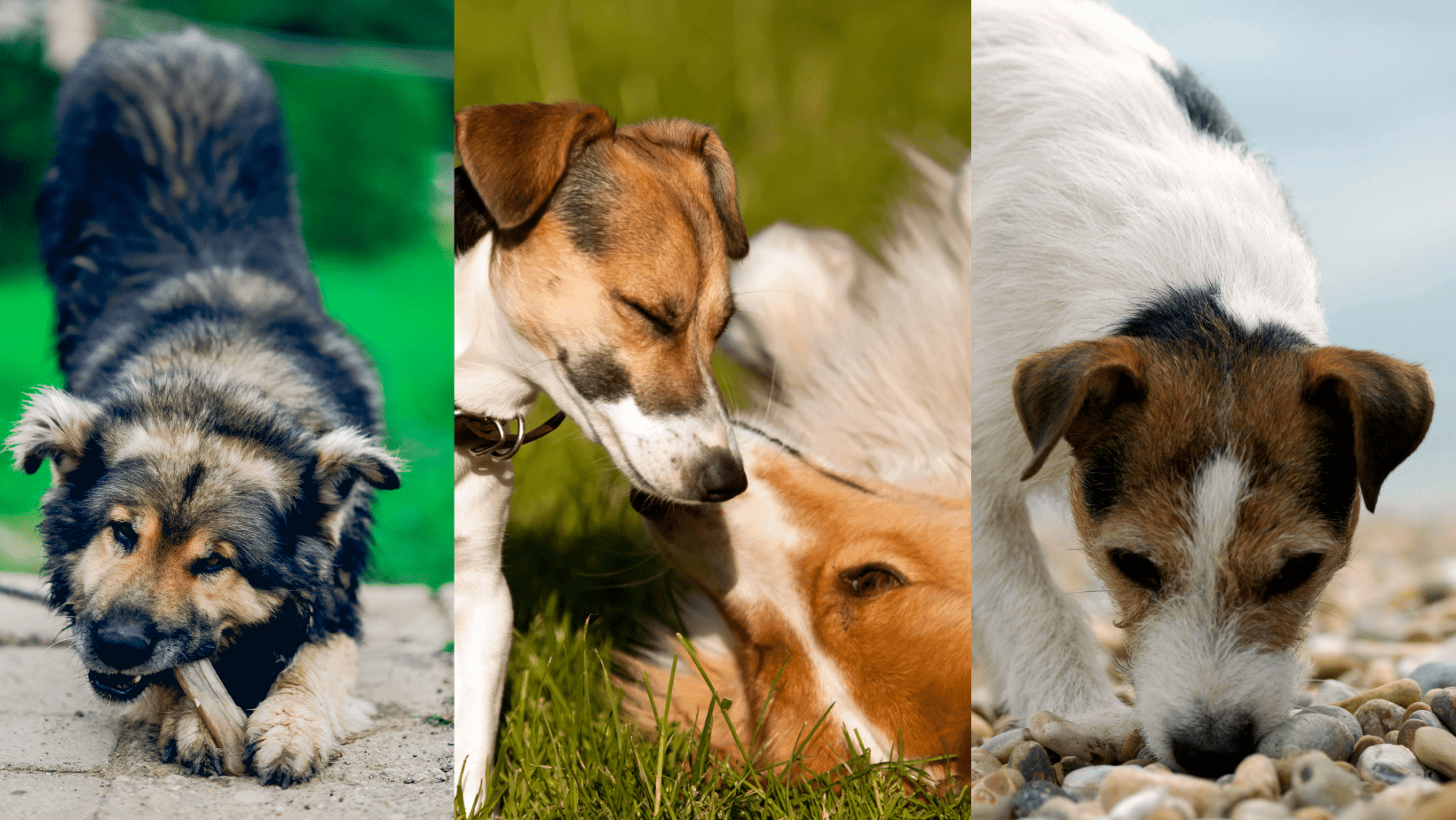 Enrichment activities for dogs can fall into a few categories:
Food Enrichment - getting creative with how we give them their daily food allowance 
Social Enrichment  - giving them the opportunity to socialise with both humans & dogs
Environmental Enrichment - Letting our dogs use their incredible senses to explore the world around them
To provide the best possible activities for our dogs, we need to look at the natural behaviours and activities that they enjoy. These will vary from breed to breed and dog to dog, for example if you have a scent hound providing some activities that involve sniffing are going to be really popular, whereas a Border Collie might enjoy the challenge of a puzzle type activity.
Sniffing - We all know how much our dogs love to sniff - there's always that spot on a walk they just can't tear themselves away from. Our dog's sense of smell is their primary sense and the way in which they explore the world around them. There are lots of simple enrichment ideas to try that let our dogs enjoy a really good sniff - it can be as simple as scattering their food around the garden.
Chewing - Chewing is a natural behaviour for dogs that goes way beyond the dreaded puppy teething stage. Providing appropriate chews is great for their teeth and gums, and chewing is a naturally stress relieving activity so is perfect for some down time. 
Socialising - Dogs are naturally very social animals and enjoy interacting with both other dogs and humans. Providing your dog with the opportunity to interact with you through things such as training, grooming, enrichment activities or just spending time together is a great way to build your relationship while alleviating boredom.